Under the aegis of its founder – writer-director and series creator Savin Yeatman-Eiffel – Sav! The World Productions has produced high-quality commercials, short films and TV series since 1998 with a tight network of regular artistic collaborators, including Head of Production, Yukiko Hirose – a specialist of animation and special effects – and Art Director Loic Penon. It is one of the very rare Western companies to have developed over the years a genuine production and co-production expertise with Japan.
STW currently develops new animated series, including a sequel and a spinoff of Oban Star-Racers, as well as feature films: the historical epic The 2 Queens, in collaboration with animation master Toshiyuki Inoue (Akira; Blood, the Last Vampire; Paprika), and the live-action adaptations of Gen Urobuchi's cult Japanese video game Saya No Uta and of Argentinean playwright Claudio Tolcachir's award winning play The omission of the Coleman family.
Previous productions of STW include the award winning hit series Oban Star-Racers (26 half-hours), which aired successfully in more than 120 countries worldwide including ABC Family & Toon Disney (US), NHK BS2 & Disney Channel (Japan), France 3 (France), Super RTL (Germany), GMTV (UK), RAI2 (Italy) and Jetix/Disney XD; won an Animeland Award and a Polymanga Award; and was nominated at the BAFTA Awards.
STW also produces short films such as the award-winning Oban Star-Racers pilot film: Molly, Star-Racer (winner of a LEAF AWARD, nominated for Best Editing at the Imagina Awards) or the animated short film Squat, selected at more than 20 major international festivals (Annecy, Anima Mundi, NYUFR, VIFVF etc.)
Outside of its own creations, STW produces for various clients (such as Publicis/Nestlé in Asia) concept designs and animated TV commercials.

Oban Star-Racers
Animeland Award, Grand Prix du Divertissement Polymanga, nominated for a British Academy Award (BAFTA)

Molly, Star Racer
LEAF Award, nominated for Best Editing at the Imagina Awards

Squat
Selected at Anima Mundi, Annecy, Aiijic Fest. Int. de Cine Mexico, Kinofilm Festival, New York Underground Film Fest., Chicago Underground Film Fest., Victoria Independent Film & Video Fest., Boston Underground Film Fest.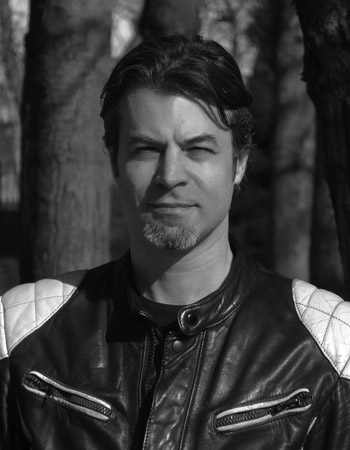 Savin Yeatman-eiffel
/ founder, screen writer, director
A graduate of the FEMIS, the French national film school, Savin Yeatman-Eiffel is a writer, director and producer. He wears all three hats on the hit animated series Oban Star-Racers. For other companies, he created series like The Magician and Dragon Flyz, and wrote more than a hundred episodes for various animated shows. He also took part in a number of short films as writer, director, camera operator, producer or sound engineer.
Works
Sav! The World Productions has produced high-quality commercials, short films, TV series and service work for external clients since 1998. It now also develops animation and live-action feature films.