On July 11th 2023, the exhibition Eiffel, higher and higher  officially opened  on the esplanade of the Eiffel tower.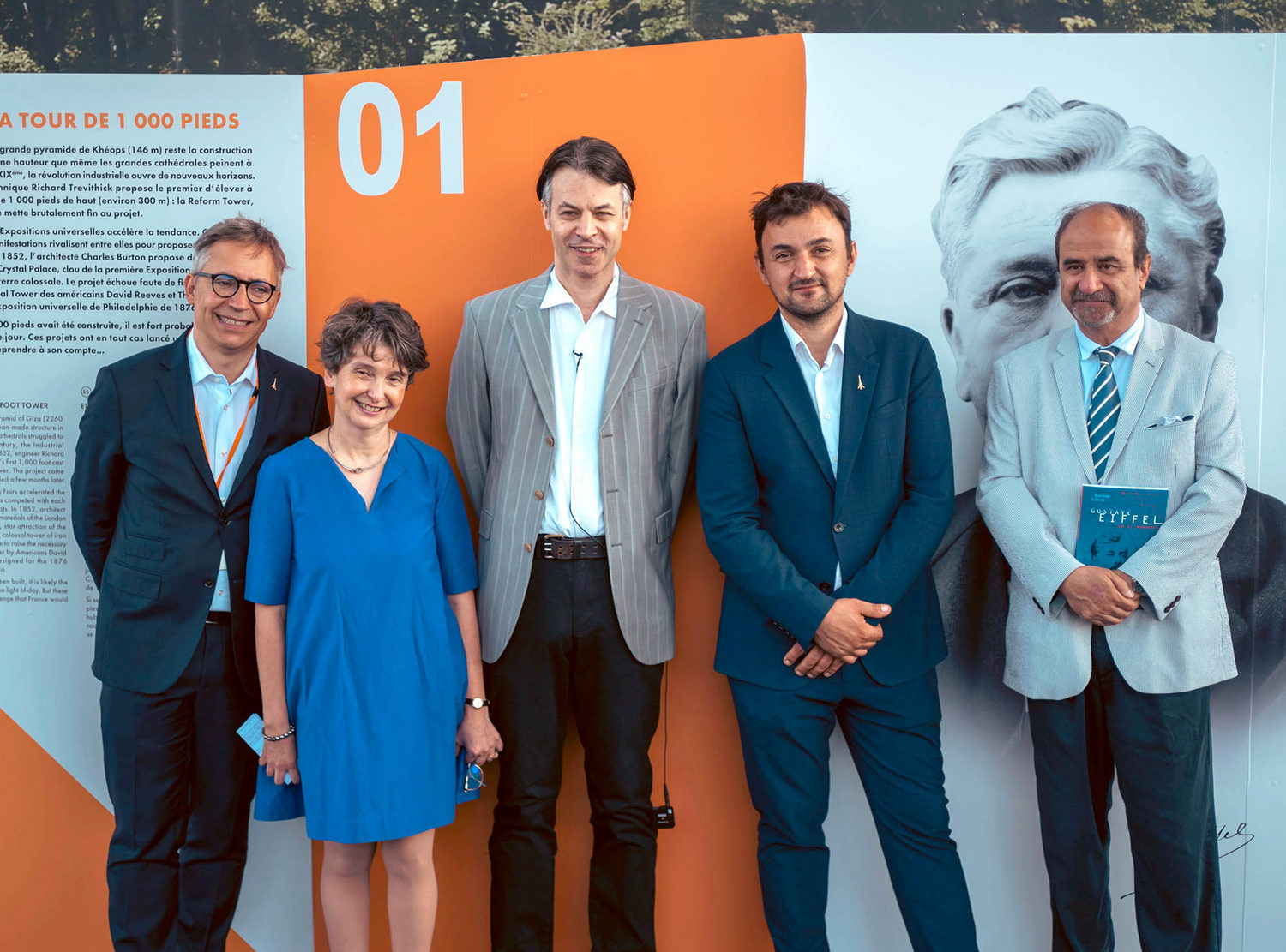 Jean-François Martins, President of the Eiffel Tower (SETE); Myriam Larnaudie-Eiffel, President of the Association of the descendants of Gustave Eiffel (ADGE); and Savin Yeatman-Eiffel, curator of the exhibition & Sav! The World Productions manager, each spoke in turn addressing a crowd of journalists, sponsors, Eiffel family members, as well as officials including Jacques Rao, representing UNESCO.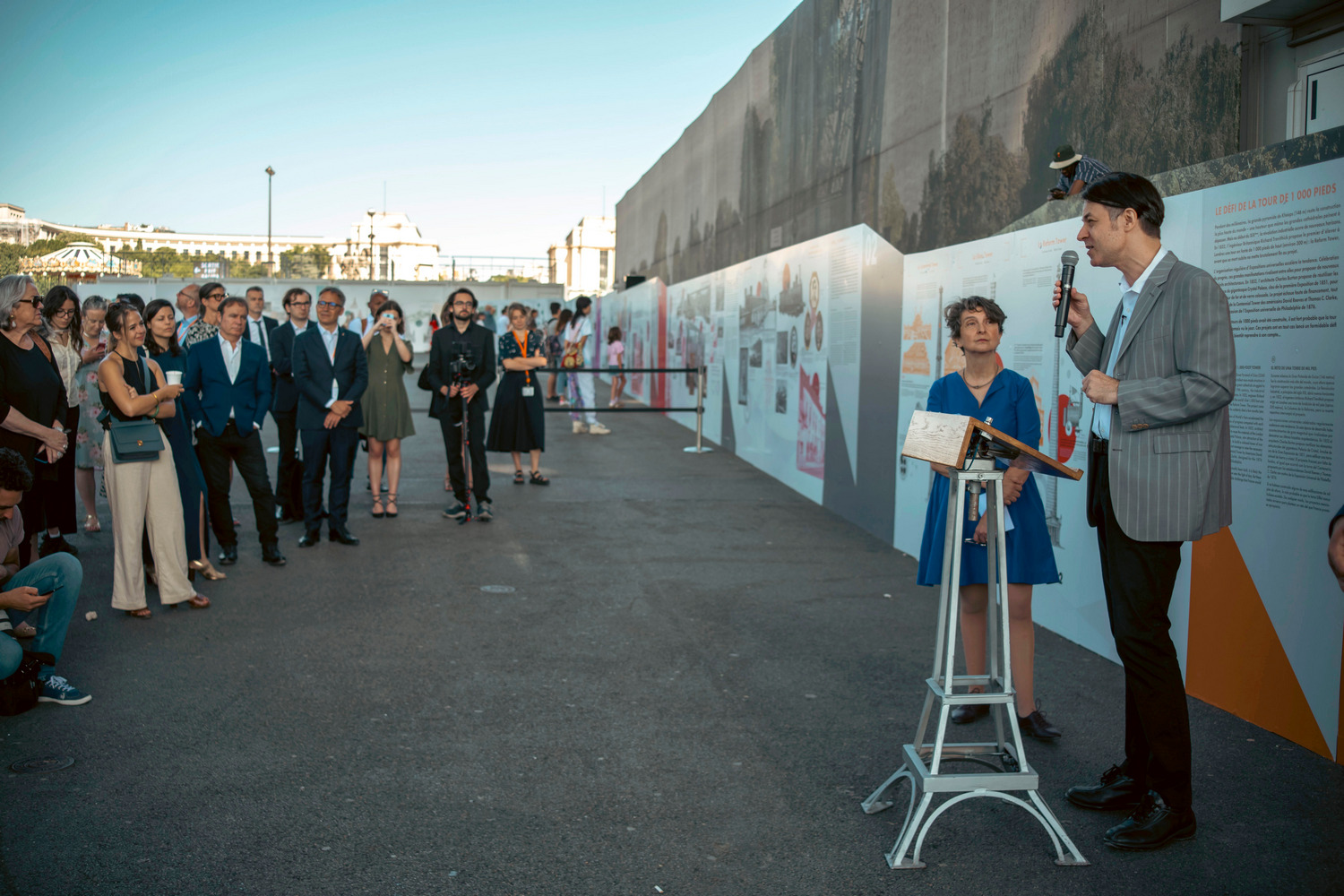 Conceived by Savin Yeatman-Eiffel, and produced by Sav! The World Productions under the art direction of Yukiko Yeatman-Eiffel, the exhibition will remain on the esplanade until the end of 2023. Access is free.
The exhibition is now ready to travel to other prestigious locations across the globe!