Shipping as started for backers of our original Kickstarter campaign, and pre-orders are now open!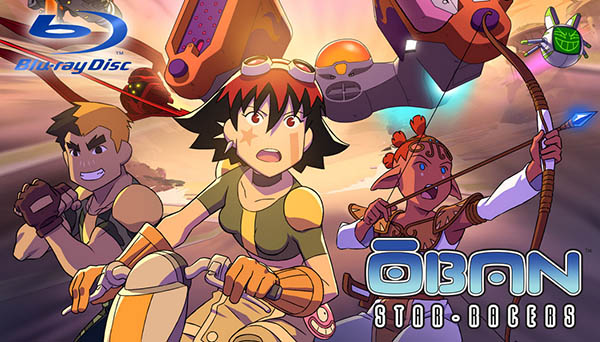 Thanks to a long restauration process and to the outstanding support of more than 4000 fans during our crowdfunding campaign on Kickstarter last year, it is now possible to enjoy the award-winning Oban Star-Racers series for the very first time in its original HD format – the way it was always meant to be seen!
Available as regular and collector editions, this glorious REGION FREE release includes 11 dubbed languages, English and French subtitles, and more than two and a half hours of bonus features.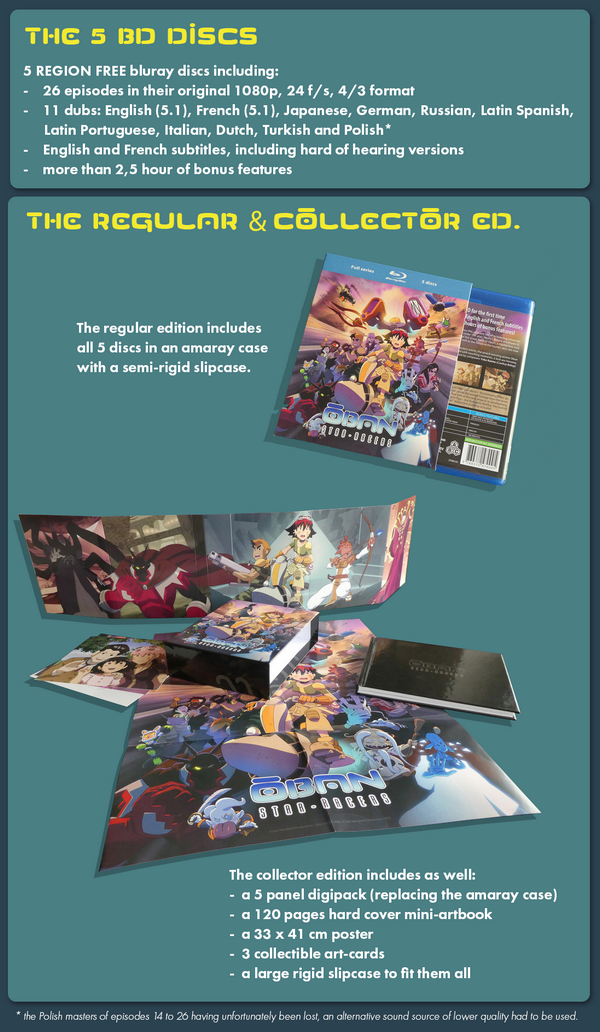 Shipping is currently underway for our original backers. But you can now pre-order here to make sure a copy of the Blu-rays will indeed be available for you when the next batch  is shipped by the end of September.
You'll also benefit from the series' digital soundtrack as a special bundle –  50 mesmerizing tracks from the great Taku Iwasaki and anime goddess Yoko Kanno, most of which have never been released before, can be downloaded with your pre-order as either FLAC or MP3 format.

All our pre-orders are USA, UK and EU friendly meaning that they will be distributed locally in those territories and that our customers in those territories won't risk being charged any added tax on delivery.